Step Up Somerset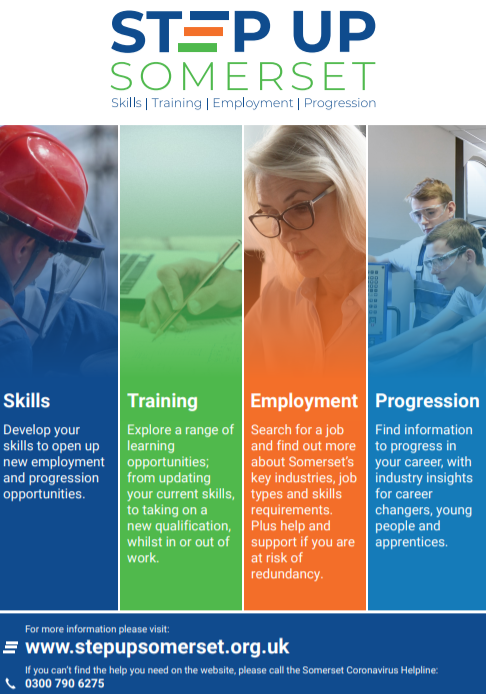 Stepping Up Employment Support
A co-ordinated network of employment and skills support or individuals, employers and business seeking support and information in relation to employment, skills, careers and apprenticeships .
This includes a one stop shop website www.stepupsomerset.org.uk which provides support to individuals who are job hunting, seeking training in new industries or working to strengthen their skills by providing details of employment and skills services and resources. Those who find themselves at risk of being made redundant can find a full range of support including help with reskilling, financial assistance and wellbeing information.
Employers will be able to gather information on redundancy support for their workforce, staff development and offering apprenticeships or industry placements to young people. The website also provides a platform to promoting recruitment or developments events available to attend.
For anyone without internet access further one to one help can also be provided via a single phone helpline 0300 790 6275.